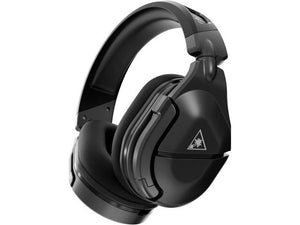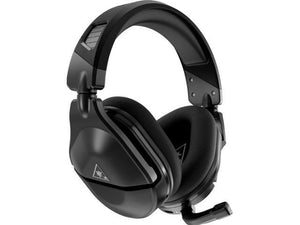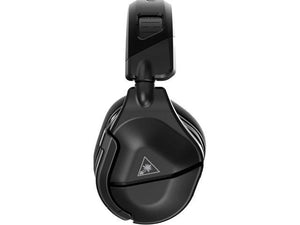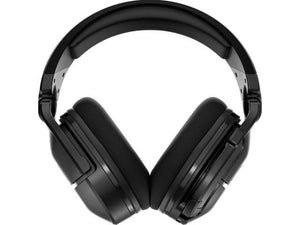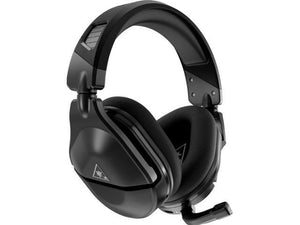 Turtle Beach Stealth 600 Gen 2 Wireless Multi Platform Black Gaming Headset
Massive 48+ HR BatteryPowerful, Amplified AudioGlasses FriendlyStrengthened headband and hinge designUSB-C Charging
The Turtle Beach Stealth 600 Gen 2 MAX wireless multiplatform gaming headset delivers incredible battery life, and high-quality audio & chat for PlayStation, Nintendo Switch & PC with optimized audio controls. Plus, when using with PC, the MODE button will sync with your multimedia to allow you to play and pause music, skip tracks, and adjust master volume directly from your PC or keyboard.
A massive 48+ hour battery life is a game-changer providing enough juice to last most gamers weeks of play on one charge, and with quick-charging you can get 8.5 hours of battery life on just 15 minutes of charge time. Play on PS5, PS4 & PS4 Pro consoles or Nintendo Switch & PC with the flip of a switch on the USB-transmitter, keeping you in the game no matter what platform youre on.
A consistent, low-latency connection is made possible by our proprietary lag-free 2.4GH z wireless technology, giving you a gameplay advantage over the competition. Hear immersive, detailed game audio, optimized to unleash the power of Sony 3D Audio on PS5 through a pair of expertly tuned 50mm speakers. Call out your teams 
Turtle Beachs exclusive Superhuman Hearing for a definitive audio advantage.
Maximum Game Time Massive 48+ battery lets you play for weeks 
Variable Mic Monitoring Avoid shouting thanks to variable mic monitoring which allows you to hear and adjust your voice through the headset while you chat. Built to Last Strengthened headband and hinge design ensures added durability and proper functionality over long-term use.